The actor, beloved around here for his role as Baltimore Detective Bunk Moreland on "The Wire," is in negotiations to open four grocery stores in low-income parts of his native New Orleans.

It's an unusually hands-on form of celebvocacy — inspired in part, Pierce said, by Michelle…
YASSSSSSSSSSS!!!!!!!!
"Sparkle" director Salim Akil has already cast Whitney Houston in Sony's music-themed drama, and now another Grammy winner has enlisted in the ensemble, as Cee-Lo Green has joined the cast along with Carmen Ejogo, Tika Sumpter and Omari Hardwick.

Additionally, R&B artist R. Kelly has signed on to write original music for the soundtrack.

"American Idol" winner Jordin Sparks stars as the title character, a music prodigy who struggles to become a star as she overcomes issues that are tearing her family apart.

Ejogo and Sumpter will play Sparks' siblings, Sister and Dolores, respectively, while Houston plays the trio's mother. Green will play a singer who serves as the girls' opening act.

Pic also stars Derek Luke as Stix, an aspiring Motown manager who discovers the sisters and eventually falls for Sparkle. Hardwick will play his cousin, Levi, who falls for Ejogo's character but turns to a life of crime after she's stolen from him by Detroit comic Satin Struthers, who will be played by Mike Epps.
Why are they tryna make Sparkle Pt 2 happen, #doe? Why?
Gene Lyons can go eat a bag of expired, sour dicks and also!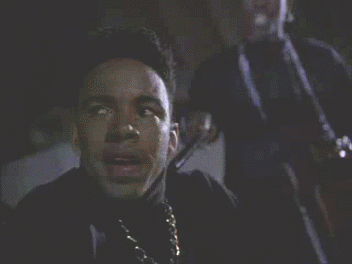 We get shat on by everyone. Whites, non-Black POC and non-Black American Blacks. Treated like impositions for breathing. 

For no fucking reason. For shit that isn't even our fault.

The folks hating us won't even dare to study our real history, they'll just consume the watered down public school bullshit and then grow up with folks telling them we are some uneducated degenerate godawful immoral sin-cult. And then believe it. Fuck allat.

But these same anti-Black Americaners will be quick to use our lingo, co-opt our experiences and our culture in a heartbeat.

Truth. As an African-descendant person who isn't African American, I always saw Afro-Latinos and Latinos in general go about shitting on African Americans yet it's all cool when it's time to use the N word or listen to hip hop and act like a "thug", some fucking bullshit. Fuck that noise, you're either with them or you're not, you can't shit on the people then steal from them. Go the fuck away.
Whatever the white man has done, we have done, and often better.
Mary McLeod Bethune (via unapproachableblackchicks)
Seriously. I probably think you're a fucking moron and hate you for it.

Why would you hate someone for using that term? Like, seriously. I'm completely dumbfounded as to why you would dislike it.

LOL @ this white bitch telling AFRICAN AMERICAN folks what to call themselves. I call myself African American all day every day. WHO THE FUCK GON CHECK ME BITCH?

And yo triflin ass got the nerve to tag this "colored??"
As much as I don't like the term African-American for myself, I would never in my right mind tell somebody how the fuck they can identify, AND I'M BLACK (and I personally prefer Black or Black American, but again, that's for me)!!!! The fuck you think this is? White lady, relax. 
There is this blog that is the second google link for "billy crystal blackface" and it is this woman going on how blacks should not be offended by the blackface skit at the Oscars done by Billy Crystal. Tumblr, you know what to do. BTW I can't wait for the white opinions to show up.

http://www.chicagonow.com/when-you-put-it-that-way/2012/02/billy-crystals-blackface-controversy-puhleeeease/ 

Teppi is such a racist & she always always plays the "I choose to see through rose colored glasses" routine when she's challenged. She's going to play the victim no matter what anyone says to her.